The journey of a world tour is more than just a sequence of performances; it's a testament to the artistry, growth, and unbreakable bond between an artist and their global fanbase. South Korean girl group ITZY embarked on their inaugural world tour with zeal and talent that captivated audiences worldwide. The tour's concluding performance was marked by an emotional press conference and a riveting show that solidified their status as stage masters. In this blog, we delve into the feelings, reflections, and moments that defined ITZY's first world tour.
As the day approached for the final performance, ITZY gathered for a press conference that brimmed with emotion. Surrounded by the enthusiastic coverage of Thai media, the members shared their sentiments about the conclusion of their maiden world tour. Leader Yeji and the youngest member Yuna both chose the word "anniversary" to encapsulate their feelings about the tour. It's clear that this journey holds a special place in their hearts, destined to be cherished as an enduring memory and a wellspring of strength for years to come.

A Showcase of Growth and Appreciation
Ryujin, expressing her deep attachment, highlighted the significance of the moment, emphasizing the growth the group has undergone. She fondly shared how they had connected with MIDZYs, their fandom name, from around the world. The worldwide warmth and welcome they received are etched into their memories, a testament to the universal language of music and the connections it fosters.
Facing the last performance of their first world tour, the ITZY members grappled with mixed emotions. While the occasion was tinged with sadness at bidding adieu to this monumental journey, they assured fans that their next stage would be nothing short of perfection. They promised a heightened level of energy and a more polished performance, proving their commitment to delivering memorable experiences.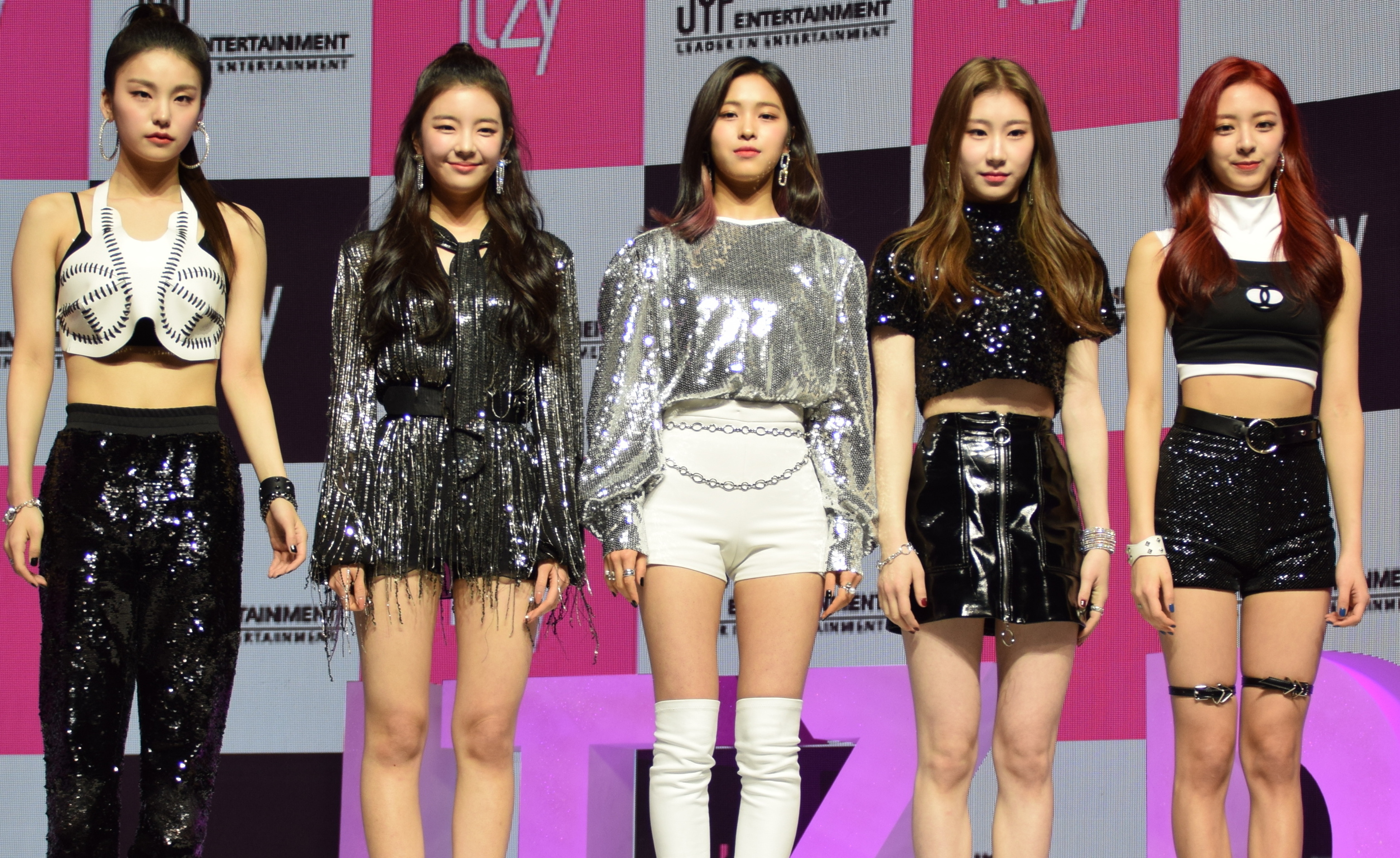 A Grand Finale: The Performance
The climax of their world tour unfolded on stage, with ITZY entering to a resounding standing ovation from the packed crowd. As they embarked on this final performance, the group unleashed a torrent of their hit songs, a testament to their mastery of the stage. Songs like "ICY," "DALLA DALLA," "WANNABE," and "Not Shy" took on a new life in the midst of the live experience, showcasing ITZY's prowess as a true "stage master."
A Musical Legacy Continues
The tour's conclusion marked the end of one chapter and the beginning of another for ITZY. The journey left an indelible mark on the members and their global fans, underscoring the power of music to transcend borders and forge connections. ITZY's first world tour was a testament to their artistry, growth, and dedication to their craft. As they move forward, their journey serves as an inspiration for both them and their fans, a reminder of the boundless potential of music to shape lives and create lasting memories.
ITZY's first world tour wasn't just a series of concerts; it was a voyage of growth, connection, and musical magic. The press conference, the electrifying performance, and the heartfelt reflections showcased their journey's depth and impact. As they bid farewell to this tour, the members leave a trail of inspiration for their fans, a reminder that music has the power to bridge gaps, ignite passions, and create timeless memories that will forever be cherished. If you're a dedicated fan of this band, we're excited to introduce you to a website that offers an array of merchandise to help you showcase your love. From t-shirts and hoodies featuring iconic lyrics to posters capturing memorable moments, this platform is a treasure trove for fans seeking to connect with their favorite band on a more personal level. Explore the collection and find the perfect piece to express your passion and become a walking embodiment of the music you adore. Visit the website https://itzystore.com/ and let your fandom shine through stylish and unique merchandise.
Want to stay informed? Head over to our website dababyofficial.store for news and updates.